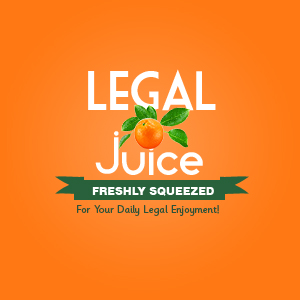 ---
Birth and Beyond Mommy Meet-Up
- starting Jan 2011!
Will occur each Monday, Wednesday and Friday for mothers and their young children. Moms will have the chance to spend time with other local moms while their children enjoy an hour of free play. The second Wednesday of the month will be a group birthday party for any children with birthday's that fall during that month. Check the website for more details.
Time: Mondays, Wednesdays and Fridays 3-4 p.m.
Ages: Mothers and babies or toddlers
Cost: Free
---
Paint Me a Story
Painting and story time together! Join us for this popular story time and painting activity. For every six visits receive a free Golden Book. Ages 2 and older.
Bellevue Art and Frame
13131 N.E. 20th St.
Bellevue WA 98005
---
Storytime with Tegan from Queen Anne Books @
Twirl Cafe
!
Join us the FIRST FRIDAY of every month for a FREE storytime from 10:30 - 11:15AM. Grab your coffee and head upstairs where Tegan, from Queen Anne Books, will bring a collection of children's books to read. Perfect for ages 2-6, but all ages welcome! Join us for playtime after, $5 with purchase.
---
Storytime! @ Third Place Commons
Date: Fridays 10:00 – 11:00 am
Weekly storytelling is presented by Third Place Books. Meet in the Children's Books area. Older kids may like the giant chess board with chess pieces or the main stage which hosts daily performances as well as live local music every Friday and Saturday night. Don't forget to make a memento of your visit in the retro photo booth. When you're done, wander into the adjoining Third Place Books which boasts an expansive children's book section, as well as a play area (pictured). The vibe is local, relaxed and very kid-friendly.
Children's Books in Third Place Books
17171 Bothell Way NE
Lake Forest Park WA 98155
---
Eastside Gymnastics Academy - Drop In
Indoor Playgrounds have begun! – Kids, ages 12 months to 5 years - come and play & explore at EGA! Anyone is welcome; you do not need to be a member of EGA. Feel free to eat lunch on the balcony before or after playing! Parents must attend with child. Discount PUNCH cards available.
Cost: $5/child
Fridays from 12pm – 1:00pm
---
Bellevue - CF Kids' Toy Demo Night
Join us for Toy Demo night every Friday night! We supply games and popcorn, you supply the family! We'll demo a fun featured toy! 6:00 PM - 8:00 PM
---
Breastfeeding 911: Help for Hurdles
Birth and Beyond, Seattle
This class is a triage style group where you can learn about achieving a comfortable latch and have a consultant observe you feeding your baby. However, it is not as in depth as a one-on-one consultation. You will be able to measure your baby's intake using our scale and discuss the challenges you are having breastfeeding as well. Many mothers will not need additional care, but if further treatment is recommended, you will be referred to one of our Lactation Consultants. This class takes place every Friday. Walk-ins are welcome, pre-registration is not required.
Time: 11 a.m.-12:30 p.m.
Ages: Parents only
Cost: $10 donation
---
Every OTHER Fri @ 9:45am: Kirkland ParkPlace
Baby's Day at the Movies
---
Fridays are FREE days at
Soundbridge! (Seattle Symphony / Benaroya Hall)
. Friday afternoons are free at Soundbridge! Come try an instrument, play Wii Music, sing and dance at story time (1:30pm), or listen to some of the Seattle Symphony's most famous recordings at the listening bar.
Call 206.336.6600 for more information or to make a reservation for six or more children. Every Friday Afternoon, 12-4pm
---
(FRI)
Home Court Sport Tykes
For Toddler Boys & Girls. Sport Tykes Gym Time is for Toddlers and their parents looking to play games and have fun in a safe and organized environment. Home Court will have 4 separate play areas that will feature different sports and activities for the parents. Drop in sessions are Fridays from 9:30 a.m. - 12:00 p.m. beginning October 1st. The cost of Little Tykes is $5 per child. No Registration necessary, just drop-in during times listed below.
18600 Woodinville-Snohomish Road NE
Woodinville, Wa 98072
Fridays 9:30 a.m. - 12:00 p.m.
Starts: Oct. 1st
Drop-In Fee: $5
---
Nature Yoga - Tacoma Parks
Ages 1-6, $6.00/child, no charge for adults
2 Fridays per month: see calendar
10:30 am - 11:30 am
Nature Center members $5.00/child
Fun, child-centered activities and nature poses are combined with time honored yoga practice to guide children and an adult partner through warm-up, work-out, strengthen, cool down and relaxation. Adult attendance is required. Participants may bring yoga mats or use those provided. Sponsored by Source Yoga.
---
Nature Discovery Hour - Tacoma Parks
2 Fridays per month: see calendar
Ages 2-7, $3.00/child, no charge for adults
10:30 am - 11:30 am
Nature Center members $2.50/child
Explore our new Discovery Pond play area with a Nature Guide during this reserved time. Special activities and nature discovery aids will be available. Adult participation is required, but there is no fee for adults.
---
Music Under the Stars
Classical music from the Seattle Chamber Music Society's Summer Festival is broadcast through speakers to the Garden of Remembrance on the west side of Benaroya Hall. Bring a picnic or purchase food on site. 7 p.m. recital, 8 p.m. concert. Mondays, Wednesdays and Fridays July 5 through 30, plus July 18 and 24 (no concert July 19 or 21). FREE
---
Open Mic Night
Take the microphone at Tim Noah Thumbnail Theater. Songs, instruments, skits and jokes – anything family-friendly is welcome. 7:30 p.m. Fridays, sign up 7 p.m. FREE, donations welcome.
When: Fridays @ 7:30pm
Where:
Tim Noah Thumbnail Theater
1211 4th St. Snohomish
All ages; FREE
---
Free admission to Kidsquest
When: Fridays (5-8pm only)
Where: KidsQuest Children's Museum @ Factoria Mall
Cost: FREE *every Friday from 5-8pm
Phone: 360-568-9412
---
Bothell Farmer's Market
When: June 4- Sept. 24, Fridays from noon to 6 pm
Address: Bothell Country Village, 23718 Bothell-Everett Highway, Bothell
All; FREE
---
Phinney Ridge Farmer's Market
In 2010 the market is open Fridays, 3-7 pm, May 28 through October 1, in the lower parking lot at the Phinney Neighborhood Center, at 67th and Phinney Ave N. The parking area next to the market is free for market shoppers, and street parking can be found in the vicinity.
---
Madison/Madrona Farmer's Market
Madrona Farmers Market is located in the parking lot of the Madrona Grocery Outlet at the corner of Martin Luther King, Jr. Way and E. Union Street. In 2010, it is open every Friday from 3-7 p.m., from May 14 to September 24.
---
DRIVE IN / Valley 6 Auburn
Gates open at 7:00, show at dusk.
---
Take a train ride at
Country Village
. Fridays-Sundays 11:30 a.m.-4 p.m. ($3.50)
---
Ongoing (FRI/SAT/SUN) Take a train ride at
Country Village
.
11:30am-4:00pm ($3.50)
---
Friday Night Market at Juanita Beach
When: Fridays, 3:00 – 7:00 pm, May 14-Oct 8th, 2010
Address: Juanita Beach, 9703 NE Juanita Dr., Kirkland, WA 98034
Age: All
Cost: Free
---
Goodie Gumdrops Game Night
Free game night every Friday from 5:00-7:00 p.m.
Goodie Gumdrops Toys
816 S.W. 152nd Street
Burien, WA 98166
(206)838-1099
Price: Free
Age ranges: 3-6 , 6-9 , 9-12
---
Storytelling with Steph
Stephanie Luckerath reads favorite new and classic children's stories.
Where:
Santoro's Books
, 7216 Greenwood Avenue N
When: 11am
All Ages
---
Story Time @
Mockingbird Books
Kids can enjoy stories at the store every morning except Sundays.
When: 11am
Where: Ravenna
Ages: All Ages
---
Teen Art Studio
Young artists are welcome to explore art. Every month a different professional artist teaches a new art form, including cartooning, figure drawing, mixed media and more. Ages 13 to 18. FREE, materials and refreshments provided, space limited so arrive on time.
This month's topic is 3-D Green Design with Jeanne Dodds.
Friday & Saturdays, 6:30 – 9:30 p.m.
Gage Academy of Art
1501 10th Ave. E.
Seattle WA
Middle School, High School
FREE
---
Family Story Time at the Lake City Branch
It is family story time @
Lake City Branch
Bring your children to enjoy stories, crafts, songs and fun with our children's librarians.
When: 10:30 – 11 a.m.
---
After School Games at the
Ballard Branch
Drop-in, after-school gaming at the Ballard Branch for ages fifth grade and up. Younger students are welcome with parents.
When: 3:30 – 5:30 p.m.
---
Fantastic Fridays Story Time @
Federal Way 320th Branch
Great stories, funny songs and much, much more!
Start Time: 11:00 AM
Family program, ages 2 and older.